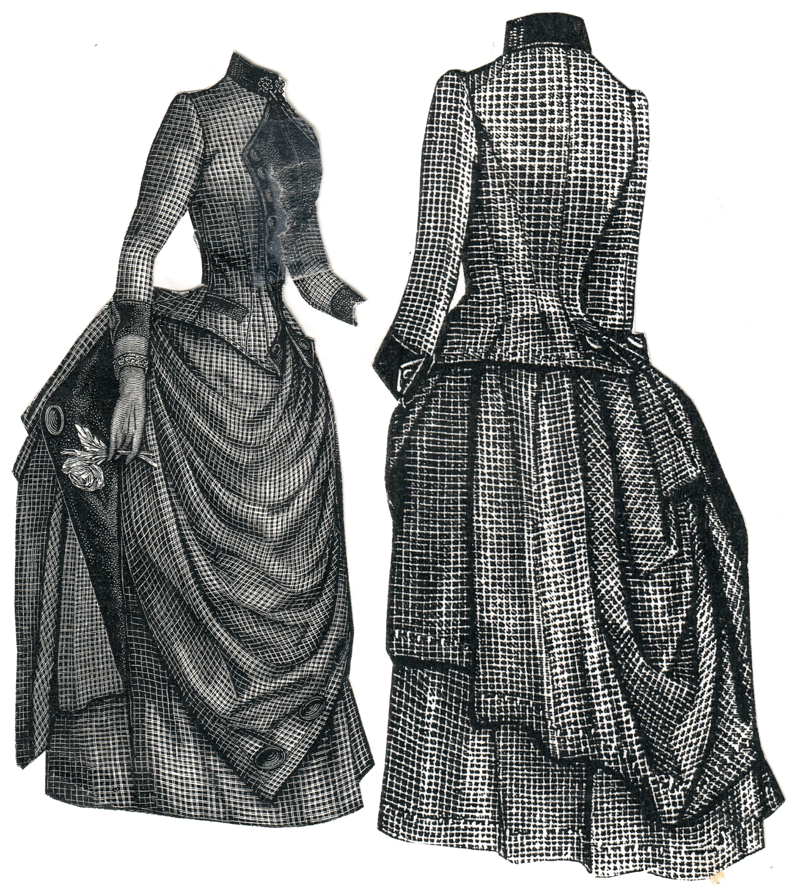 Lace Cuffs
Nearly done knitting the
second
, should be able to finish and block before i leave for NY on Sunday.
Doll Dress
*Most* of the buttons are on...some how one singular button that is of a smaller size managed to jump into the mix with it's 29 brothers and sisters. Runt button needs to be taken back to store and hopefully fully grown button available for swap. Also still needs a hem, some pockets, and some additional "trimmings" to help the dress look more "i made this chick for my high school science fair project...in 1882".
1887 Checked Wool Costume
This is outfit #2 for
SteamCon
. The plan is to build a beautiful outfit around the
Camel hat
purchased at the
Pirate Faire
. So far i have looked at the pattern and come up with some very large amounts of fabric needed, amounts like 15 yards for lining...ouch! I found the most perfect fabric! And i found 4 yards of the required 12 yards. Arg! After lots of fist shaking i asked for some help in the fabric store and found there may be hope. Another location *may* have 11 7/8 yards. Tomorrow includes a very quick trip to Fremont in search of said fabric and potentially another trip to El Cerrito to procure the 4 yards just in case.